If you are white woman in STL who desires to proactively #DoSomethingDifferent, TTT 4 Advocates and Allies provides a path from Apathy to Advocacy through a semi self-guided space to have ongoing conversations that allow for personal reflection into socialized norms of whiteness that have manifested in one or more of the following ways:
Inability to develop/sustain fundamental trust relationships with BIPOC

Apathetic responses to ongoing racially motivated injustices against BIPOC

Centering of their experiences as the gauge for assessment and acceptance of BIPOC stated lived experiences

Fear of rejection from BIPOC when attempting to express empathy and/or align themselves as advocates/allies

Lack of demonstrated accountability, support, and elevation of BIPOC
We are currently accepting serious inquiries for the upcoming cohort – hybrid in person and virtual for 6 weeks, with the option to do another 6 after a 2 week break! Please email Tiffany@Touchytopicstuesday.com to schedule a consultation and see if this is a good match OR click here to schedule directly: https://calendly.com/touchytopics/60min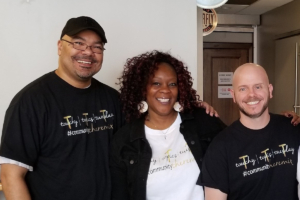 Want to know more?
Community the Remix is the name of the dedicated and diverse group of people who decided to be intentional and #DoSomethingDifferent. TTT has been consistent and preemptive in providing space for nuanced discussions around race that allows every participant to challenge their own socialization and cultivate relationships across different identities and their respective experiences.
We will explore topics designed to acknowledge confront and arrest our socialization around race, but specifically anti-blackness.
These sessions are designed to give white women an intentional place to have dissect, digest and re-direct their associated behaviors with becoming an advocate/ally with accountability black women in that effort.
Everyone has the opportunity to establish communal relationships that may develop into something deeper subjective to each individual. No one should expect perfection nor feel like they need to perform in this space; it is an illusion and antithesis of the TTT model.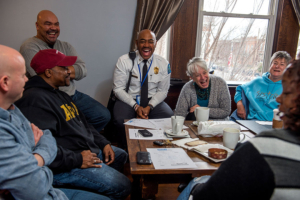 https://touchytopicstuesday.com/wp-content/uploads/2018/07/TTT-Logo.png
0
0
Emma Klues
https://touchytopicstuesday.com/wp-content/uploads/2018/07/TTT-Logo.png
Emma Klues
2021-11-11 17:59:33
2021-11-11 18:06:59
New cohort forming soon!